And then, just 3 days later...
XEGONY DIES!!!! Eternal Sovereign is rolling baby. I had to log before I heard loot winners, so I'll have to update that later, but here's the pic: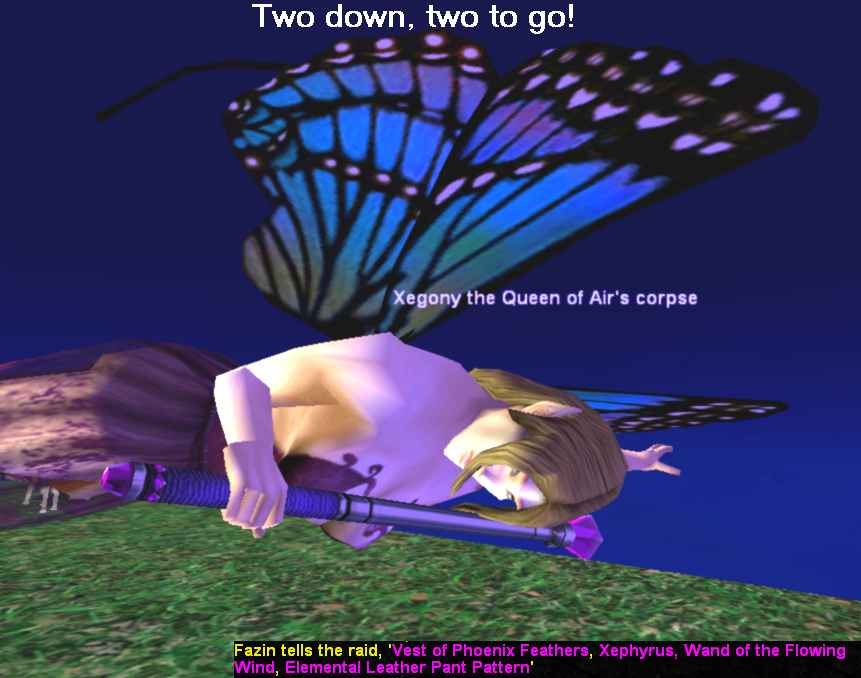 WHHEEEEEEEEEEEEEEEEEEEEEEEEEEEEEEEEEEE!!!!!!!!!!!!!!!!!!! Special mention goes out to our healers and the mana feeders, who did a sweet job during the whole encounter, even though they ate some AE. Also, would like to mention Tudana, who stood toe to toe with the butterfly princess for forty minutes, and managed to show Norrath who has the REAL booby taunt.


Stuff that died in the past few days:

Xegony, Queen of Air (<<Guild First>>)

General Druav Flamesinger
Arch Mage Yozanni
Magmaton
War Chieftain Awisano
War Chieftain Birak
War Chieftain Galronar
Krziik the Mighty
Hydrotha
Pyronis

Loots:

Yroc received Moss Encrusted Band
Noircogi received Miragul's Sleeves of Risen souls
Kazh received Grimror's Bracer of the Plagues
Eviltowel received Kerasha's Sylvan Sleeves
Belquillon received Vest of Phoenix Feathers
Sonami received Xephyrus, Wand of the Flowing Wind
Mingo received Dumul's Leggings of the Brute
Serani received Kerasha's Sylvan Bracer
Bargar received Raex's Bracer of Destruction
Barad received Kerasha's Sylvan Cap
Korana received Rosrak's Gauntlets of the Primal
Aaliyyah received Necklace of Reflected Flames
Deina received Bidilis' Boots of the Elusive
Gbeek received Lava Forged Face Guard
Zeremi received Grimror's Gauntlets of the Plagues
Hurlee received Bidilis' Gauntlets of the Elusive
Kharu received Rosrak's Boots of the Primal
Nozel received Ton Po's Helm of Composure
Bolaliel received Raex's Gauntlets of Destruction

I would also like to mention that Eternal Sovereign is recruiting. If you would like to join the God killing phat lewt guild, please click here, and be sure to check open classes: http://www.eternalsovereign.net/forums/viewforum.php?f=2

Thanks for checking us out
Next stop: Squid boy. It's on, Coirnav.
Posted on Sun Mar 07, 2004 9:42 am by Leafblight
To Be.
"To be, or not to be: that is the question:
Whether 'tis nobler in mind to suffer
The slings and arrows of outrageous fortune,
Or to take arms against a sea of troubles,
And by opposing end them."

The Fires raged rampant as Eternal Sovereign entered the great stronghold. The Castle of Doomfire, ever burning with rage that consumes all. Death shadowed every step taken, and the lives of so many hung in the balance. The army of Doomfire marched head strong, and clashed with Eternal Soveriegn. The epic battle had only begun.

Blood sprayed into the air, granting the gift of an unholy rain. Flames spewed forth from the corpses of demonic beings, bred and raised from the flames themselves. And as the great army came to its knee's, the God of Fire himself granted us with his presence. Fennin Ro, the Tyrant of Fire clashed on with Marshall Arocus Levinclypeus, and with great talent and force did he fight, with support from Raid Leader Mingo Thunderclaws and a dazzling sixty five souls that stood head strong and never let their gaze drop. These total sixty seven people, these Eternal Sovereign accomplished what many thought was beyond them.

First Attempt: Fennin Ro - 30%

Second Attempt:



Congratulations Eternal Sovereign on their first EP God kill! One step closer to the Plane of Time, the pinnicle of the Plane of Power expansion.

Now seeing how its been quite a while since there has been a news update, this list is rather long...
*deep breath*

Dead
Fennin Ro the Tyrant of Fire
Criare Sunmane x2
Jaxoliz Dawneyes x2
General Druav Flamesinger
Ring of Vine
Ring of Dust
Avatar of Wind x2
Avatar of Mist
Avatar of Smoke x3
General Reparm x2
Quavonis Firetail
Magmaton
Blazzax the Omnifiend
Ring of Mud x3
Ring of Stone
War Chieftan Awisano x2
War Chieftan Birak x2
War Chieftan Galronar x2
Grioihin the Wise x4

Loot
Grats Hurlee on Ifir, Dagger of Fire
Grats Ayngwysh on Great Mask of Flame
Grats Redde on Bracers of Earthen Energy
Grats Siang on Stone Etched Mallet
Grats Cazteal on Cudgel of Glowing Clay
Grats Quaymar on Trydan`s Helm of Nobility
Grats Chesshire on Dumul's Gloves of the Brute
Grats Gbeek on Seaweed Woven Leggings
Grats Karilmat on Rosrak's Bracer of the Primal
Grats Zeremi on Grimror's Boots of the Plagues
Grats Barad on Kerasha`s Sylvan Boots
Grats Leafblight on Askr`s Thunderous Boots
Grats Numbone on Dumul's Gloves of the Brute
Grats Lingering on Grimror's Helm of the Plagues
Grats Bargar on Crow Footed Lance
Grats Klarissa on Kerasha's Sylvan Bracer
Grats Danenel on Maelin's Bracelet of Lore
Grats Gbeek on Exquisite Leather Cap
Grats Danenel on Tethered Air Cape
Grats Barad on Woven Steel Sash
Grats Danenel on Scintillating Feather Mask
Grats Sweepor on Askr's Thunderous Bracer
Grats Ozzeren on Miragul's Bracelet of Risen Souls
Grats Klarissa on Entropy Pendant
Grats Eviltowel on Wristband of the Rathe
Grats Lingering on Grimror's Gauntlets of the Plagues
Grats Linkagge on Maelin's Gloves of Lore
Grats Cazteal on Scintillating Feather Mask
Grats Ejames on Bone Sliver Ornament
Grats Tommo on Stone Etched Mallet
Grats Chesshire on Seaweed Woven Leggings
Grats Sapade on Bracers of Earthen Energy
Grats Leafblight on Stone Etched Mallet
Grats Quaymar on Flowing Moss Mantel
Grats Drideon on Clay Bracers of the Golem
Grats Kanvil on Romar's Gloves of Visions
Grats Mingo on Clawed Earthcrafter's Hoop
Grats Deina on Bidilis` Helm of the Elusive
Grats Aenil on Sparkling Shortsword
Grats Aaliyyah on Crow footed lance
Grats Kamilya on Fine Hammered Faceguard
Grats Bonekracka on Fine Hammered Faceguard
Grats Thalsadoom on Tethered Air Cape
Grats Fehklar on Romar's Gloves of Visions
Grats Jadine on Woven Steel Sash
Grats Thalsadoom on Scintillating Feather Mask
Grats Ylyrra on Shining Crimson Shawl
Grats Barad on Shining Crimson Shawl
Grats Ozzeren on Symbol of the Swirling Maelstrom
Grats Ginon on Maelin's Skullcap of Lore
Grats Tillwin on Bidilis` Helm of the Elusive
Grats Aaliyyah on Ornate Greatblade
Grats Lezard on Miragul's Crown of Risen Souls
Grats Karilmat on Rosrak's Helm of the Primal
Grats Hurlee on Bidilis` Sleeves of the Elusive
Grats Kenundra on Rosrak's Sleeves of the Primal
Grats Quaymar on Ring of Algae
Grats Kazh on Ring of Algae
Grats Mystieaxe on Sable Shoes of Flame
Grats Quaymar on Flame Idol of Ro
Posted on Wed Mar 03, 2004 6:20 am by Newbrow
Berben Scowls at Birdy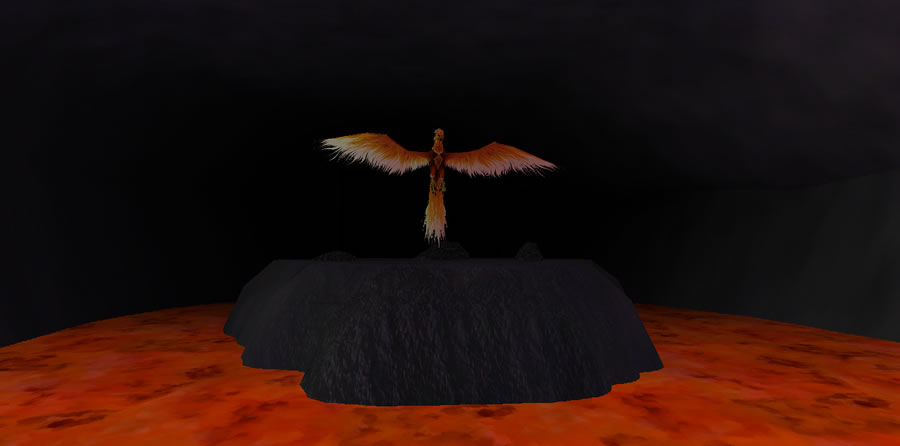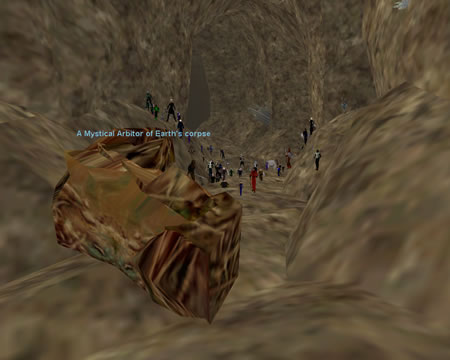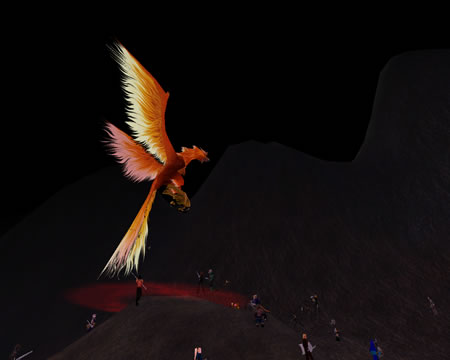 Jaxoliz Dawneyes x 2
Criare Sunmane
General Druav Flamesinger
Pyronis
Magmaton
Babnoxis the Spider Queen
Blazzax the Omnifiend
Quavonis Firetail
General Reparm
Krziik the Mighty
Grioihin the Wise x 2
Ofossaa the Enlightened
Avatar of Wind x 2
Avatar of Smoke
Perfected Warder of Earth
Mystical Arbitor of Earth

Bargar received Band of Fortitude
Kenundra received Rosrak's Bracer of the Primal
Drideon received Askr's Thunderous Bracer
Punchau received Exquisite Leather Cap
Maktabi received Entropy Pendant
Jeaorb received Wristband of the Rathe
Audreya received Earring of living earth
Ginon received Shimmering Sleeves of Flame
Maschelie received Romar's Bracer of Visions
Sensorian received Raex's Bracer of Destruction
Mystieaxe received Seaweed Woven Leggings
Vinay received Bidilis' Bracer of the Elusive
Tillwin received Bidilis' Bracer of the Elusive
Donor received Tethered Air Cape
Mingo received Dumul's Gloves of the Brute
Lenine received Kerasha's Sylvan Gloves
Noircogi received Crystal tipped onyxwood staff
Fazin received Scintillating Feather Mask
Eviltowel received Kerasha's Sylvan Gloves
Runnydrizzler received Kerasha's Sylvan Gloves
Belquillon received Maelin's Shoes of Lore
Patrisha received Maelin's Shoes of Lore
Kenundra received Rosrak's Boots of the Primal
Hurlee received Necklace of Reflected Flames
Hurlee received Bidilis' Helm of the Elusive
Jadine received Magi`Kot's Gloves of Convergence
Bonekracka received Raex's Armplates of Destruction
Kineras received Rizlona's Fiery Vambraces
Donor received Staff of Eternal Flames
Punchau received Drape of the Agile
Alec received Blackflame Sphere
Googaba received Grimror's Gauntlets of the Plagues
Klarissa received Kerasha's Sylvan Bracer
Excidium received Bidilis' Bracer of the Elusive
Excidium received Bidilis' Boots of the Elusive
Tommo received Askr's Thunderous Boots
Posted on Sat Feb 14, 2004 5:17 pm by berben
Farming Continues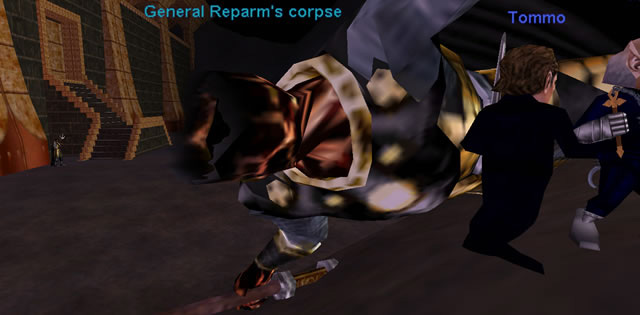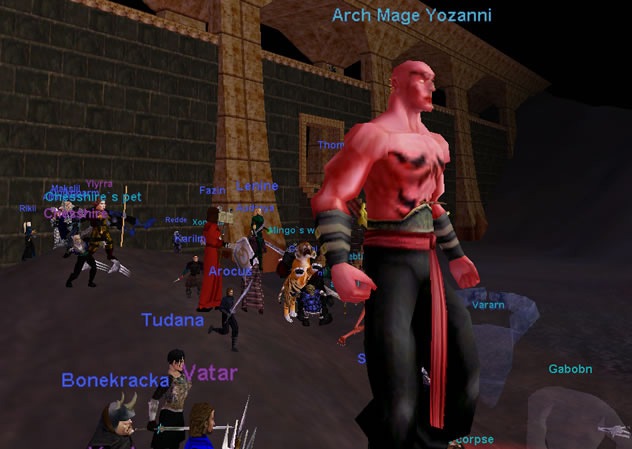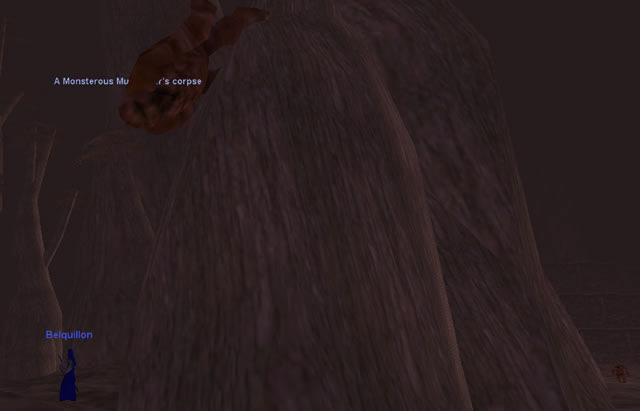 General Reparm
Arch Mage Yozanni
Magmaton
Pyronis
General Druav Flamesinger
Monsterous Mudwalker
Peregrin Rockskull x 2
Derugoak Bloodwalker
Tantisala Jaggedtooth
Ofossaa the Enlightened
Krziik the Mighty
Grioihin the Wise x 2
Avatar of Wind x 3
Avatar of Smoke x 2
Avatar of Mist x 3
Avatar of Dust
Rallos Zek x 2
Solusek Ro x 2
Lord Inquisitor Seru

Aaliyyah received Lava Forged Face Guard
Vatar received Trydan's Gauntlets of Nobility
Mingo received Fiery Staff of Zha
Barad received Kerasha's Sylvan Gloves
Mystieaxe received Kerasha's Sylvan Cap
Tommo received Askr's Thunderous Gauntlets
Grakdrak received Ring of Algae
Berben received Ring of Algae
Quaymar received Bracers of Earthen Energy
Ayngwysh received Bracers of Earthen Energy
Karilmat received Clay Bracers of the Golem
Kineras received War Drums of the Rathe
Numbone received Dumul's Bracer of the Brute
Alec received Kerasha's Sylvan Bracer
Punchau received Baroque Half Mask of Solusek Ro
Reiely received Gauntlets of the Burning Prince
Hurlee received Bidilis' Boots of the Elusive
Quikcharm received Necklace of Reflected Flames
Sazxus received Sparkling Satin Pantaloons
Ayngwysh received Gem Encrusted Axe
Alliance received Ultor's Bracer of Faith
Alec received Kerasha's Sylvan Boots
Nozel received Ton Po's Sandals of Composure
Kineras received Ring of Algae
Bolaliel received Flowing Moss Mantle
Tommo received Flowing Moss Mantle
Drideon received Band of Fortitude
Rebellion received Ensorcelled Metalcloth Cape
Tullili received Kerasha's Sylvan Bracer
Eviltowel received Exquisite Leather Cap
Emptysoul received Crystal Tipped Onyxwood Staff
Idar received Tethered Air Cape
Sonami received Romar's Gloves of Visions
Thalsadoom received Maelin's Gloves of Lore
Angelite received Scintillating Feather Mask
Runnydrizzler received Kerasha's Sylvan Cap
Chesshire received Dumul's Cap of the Brute
Sensorian received Blade of War
Cazteal received War Charm of Crossed Blades
Numbone received Baroque Half Mask of Solusek Ro
Deina received Gold Runed Mithril Knife
Gbeek received Band of Fortitude
Rebellion received Grimror's Bracer of the Plague
Sapade received Ensorcelled Metalcloth Cape
Alec received Tethered Air Cape
Fehklar received Woven Steel Sash
Sweepor received Askr's Thunderous Gauntlets
Sweepor received Prismatic Belt of the Queztocatal
Rohgziel received Askr's Thunderous Helm
Reiely received Whispering air bangle
Alliance received Radiant Feather
Ozzeren received Yttrium Studded Veil
Snowfangs received Yttrium Studded Mantle
Redde received Starred Yttrium Ring
Yuli received Head of the Inquisitor
Arocus received Blade of War
Mingo received Boots of the Warmaster
Sensorian received Crow footed lance
Ipsen received Prismatic Belt of the Queztocatal
Bonekracka received Puresteel Mantle
Redde received Ultor's Helm of Faith
Arocus received Raex's Helm of Destruction
Donor received Radiant Feather
Sanaan received Spiked Toe Boots
Sendyen received Gleaming Pendant of Xegony
Lezard received Bulwark of Shimmering Steel
Idar received Magi`Kot's Sleeves of Convergence
Yuli received Sparkling Satin Pantaloons
Grrumble received Crystal Tipped Onyxwood Staff
Posted on Sun Feb 08, 2004 5:59 pm by berben